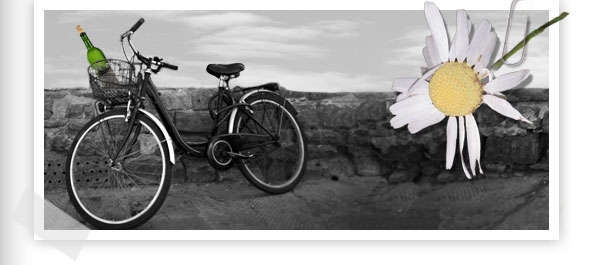 Weekly Photo Challenge: Companionable
Posted on Sunday, June 30th, 2013
This is my first WordPress Weekly Photo Challenge.  I'm a bit nervous that I'm doing it right, so please bear with me.  I appreciate your patience.  Anyway, here goes…
Since I earn my living (most, that is) as an editor, my initial instinct is to make sure I get the definition of the theme word correct.  Here's what I found: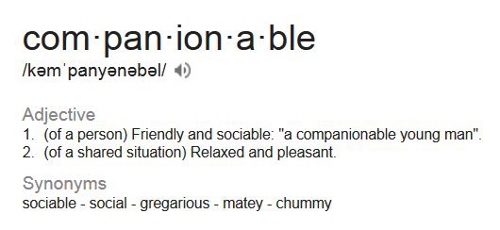 To me, this brought to mind two images – together in peaceful coexistence, and comfortably alone.
I wasn't always happy sitting quietly with someone. I wasn't always happy sitting quietly by myself. Both situations were not exactly relaxed or pleasant.  As I get older, I have found it much easier to find a balance, both in the company of others and by myself, that encompasses the definition of 'companionable' – friendly, sociable, relaxed, and pleasant.  The photos I have chosen to share with you strike that balance for me.
Photo #1 – This photo was taken while sitting with my brother, quietly watching the sun set over the water on a warm October afternoon in Washington State.  It felt good to be quiet, but also good to have a bit of chatter, too.  The moment was peaceful and companionable.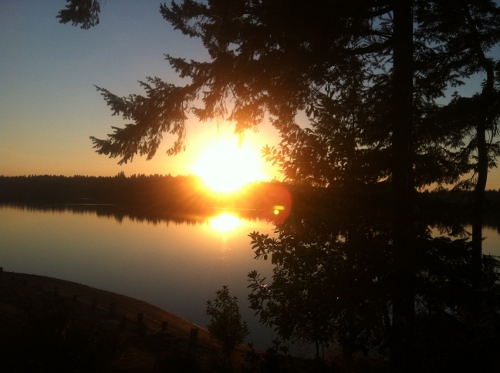 Photo #2 – The following photo was taken just a month later on my birthday.  I grabbed some sushi and wine and headed to the Gulf of Mexico (just a short distance from my house in Florida) to treat myself to a beautiful sunset.  This time I was alone.  Peacefully and comfortably alone, feeling quite companionable inside my own skin.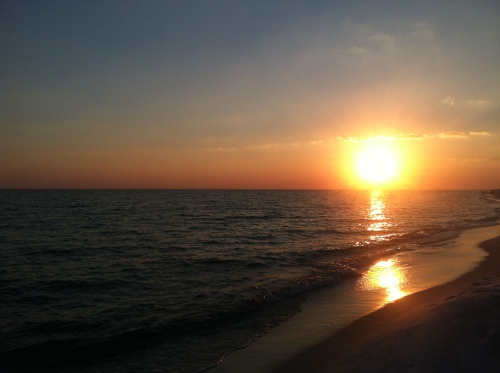 These two sunsets are separated by thousands of miles, but they are so similar.  If I hadn't told you one was in Washington and one was in Florida, you might have, at least for a second, thought I just took a picture of the same sunset from different vantage points.
To me, the two definitions of 'companionable' are  just like my photos – so similar yet thousands of miles apart.
Yes, it means a friendly, sociable camaraderie, but it also invokes images of relaxation, comfort, and peace.  I find the two meanings coexist quite well, especially now as I get older.  I find myself much happier surrounded with people who enjoy both the camaraderie and the quiet.
I hope you enjoyed my contribution to this week's photo challenge.  Please be sure to click on and scroll through the other entries right here:
WordPress Weekly Photo Challenge – Companionable
p.s.  Please be sure to leave a comment below.  I would love to know what you think about my photos.  I would also like to know how you would describe the word 'companionable' and what it means to you.
p.p.s.  Oh, and I am not a professional photographer.  I just like taking pictures.  There are some who are using the Weekly Photo Challenge as a way to showcase their beautiful work;  I am not one of those.
Subscribe to RemarkableWrinklies.com by Email
16 Responses

to
"Weekly Photo Challenge: Companionable"
Leave a Reply