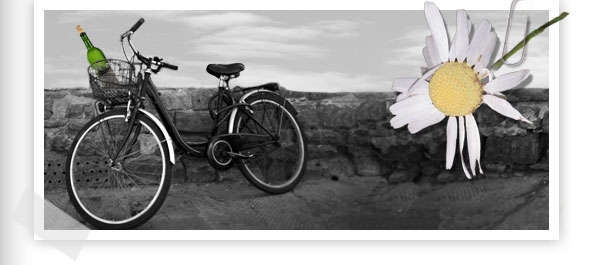 Sometimes It Hurts To Blow Out The Candles
Posted on Monday, October 22nd, 2012
Today would have been my sister's 49th birthday.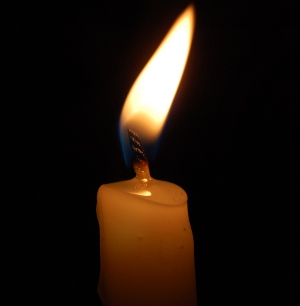 I don't often speak of my sister here.  I can't, or don't want to, try to put it into words.  So, I don't.  Every year on her birthday, our family is again shaken by the suddenness and sadness of our loss.  But, this anniversary of her birth is different.  I had to put something down in words.
I find the 'nines' to be particularly difficult birthdays for me – the end of a decade, a chunk of life.  The 'nines' are unlike the 'zeros' which I love to celebrate because they feel like the beginning of a new chapter.
I know it's foolish. I know it's just one day's difference between a 'nine' birthday and a 'zero' birthday, but it's just the way I feel.  Can't help feelings, you know.
So, with the 49th birthday of my sister comes another end, a decade she didn't get to live.  The sadness I feel about that is beyond the words I could write here.
In my mind's eye my sister will be ever young, vibrant, and as bright as a star.  In reality, she didn't get to live yet another decade.  With her 49th birthday comes just another reminder of that horrible truth.
Perhaps next year on her 50th birthday, I'll be able to celebrate her life and the time we got to have her here on this earth. But right now, the 'nines' have gotten a hold of me and are pulling the joy out of me.  I miss my sister every day, but today I  miss the decade we should have shared together.
Time will pass and I'll get through this joylessness. I'll talk to my other siblings soon and share some laughs through the tears and we'll all feel better.  But today, I just feel the loss.
When you blow out birthday candles it's all about wishing.  I just wish my sister was here to blow out her 49 candles.  That's the only wish I could make today.
Sorry I can't wax poetic about the blessings of a life shared or the celebration of the time we had. Today is just about loss. Mourning a death isn't a linear process; it's a process that's all ups and downs.  Some days the memories give you wings, and other days they plummet you to the ground.  Today, I must say, I smacked face first into the dirt.
Aren't you glad you stopped by to read? I'm sorry.  But I just have to be authentic, and today I felt a need for truth about this crappy journey.
Like I said, maybe next year I'll be ready to celebrate my sister's life.  But for today, blowing out the birthday candles would be way too painful.
Oh yeah… and next month I get to celebrate a 'nines' birthday of my own.   I'm preparing myself.  I'll be getting out my boots with the straps on 'em…
Happy Birthday, Dear Sister.
Subscribe to RemarkableWrinklies.com by Email
20 Responses

to
"Sometimes It Hurts To Blow Out The Candles"
Leave a Reply