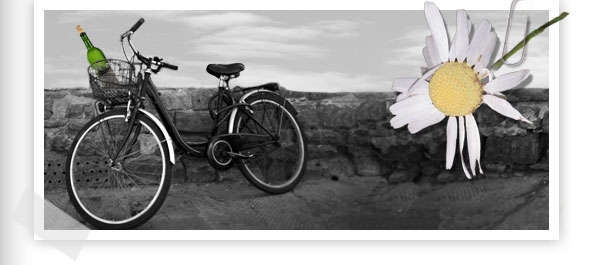 Despair Through The Decades or Live Like You Mean It
Posted on Sunday, October 4th, 2009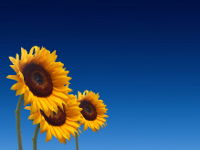 Recently, I've been having a bit of a discussion via comments on my post It's Good To Be Invisible,  which celebrates the innate pleasure of asserting yourself through the invisible years between "some old lady" and "cute little old lady."  (You can read that post if you click here.)
So, I thought I'd bring the topic of aging and happiness up to the surface to see what you think.
Sometimes, these two topics – aging and happiness – don't quite coexist.  Some folks don't age very well, getting weak, grouchy, and generally unhappy.  Some folks move through the decades with great style and aplomb.  And, some folks have ups and downs.  Most of my readers have described their lives to me as a series of "fits and starts."
My daughter was asked recently if she realized how much of my youthful pursuits I had to sacrifice to raise her.  She would tearfully answer "yes" because she knows what I missed out on.  She knows how her father and I struggled as folks will when they marry young with a baby on the way.  She witnessed my sadness at times, but she also knows how much joy she's given me and I wouldn't trade any youthful pursuits for a minute of my life with her.  Besides, many of those youthful pursuits are being experienced now… I ain't dead yet!  wink wink  Anyway, back to my story.
When my daughter went off to college, her father and I divorced.  The divorce was hard on me, but I soon re-gained my sense of humor and my sense of self, and moved on with my life.  I lived alone happily, then met a wonderful man, married him some years later, and am still happily married.  I was thrilled to have a mature daughter, a sense of my freedom and my independence, and finally a loving man in my life.  I had a great job, great family, great home, and great life.  I approached my 40's with hopeful anticipation and happiness.  Of course, our family suffered through heartbreaking losses, seemingly intolerable pain, but we suffered through the pain together.  Even with the sorrow, the joy was there.
I was asked if I suffered through an "empty nest" despair after my daughter left for college.  No, not in the way some folks do.  I enjoyed my "empty nest" because it gave me freedom that I hadn't felt for almost 20 years, a freedom that my daughter understands, being a rather independent person herself.  So, no, the empty nest didn't send me into despair.  I was happier in my 40's than I ever imagined I'd be.
Oh, and how I loved turning 50!  I was enamored with being smarter and wiser than I'd been in my younger years.  It didn't hurt any either that I had a fabulous surprise party thrown by my family in Chicago!  Even going so far as surprising me with the arrival of my much loved, but seldom seen, cousins.  I was in heaven!  Life was good!  Even lamenting the age spots and wrinklies that started to show up, I laughed and thought "This is good.  I like this new age I'm coming into."  So, turning 50 was a happy time for me… I looked around and gave thanks for all the wonderful people in my life and all the joy to come.  So, no, when I turned 50 I didn't despair.  I was celebrating like mad!  Turning 50 gave me no pause… just another excuse to have a good time and a great party.
Then Mom died.
Very suddenly, without even the time to say goodbye, I lost my biggest fan, my most ardent supporter.  Probably the strongest, most remarkable person I know was gone from my life.  It would take some time to crawl out of that dark hole.  Now, by sharing our stories, I can laugh with my siblings right through our tears.  She is, in fact, My Inspiration.
You see, that is why it is important to me to share my little world now with women my age who are moving into and through their 50's, and beyond.  For this is the age when most women start to lose people in their lives very rapidly.  And, because, even in the best of times when everything is going well, something can crush you and leave you feeling broken.
These are also the years that most women are going through menopause, which can be a real trip through hell!  That process can sometimes leave a woman sleepless, confused, angry, unhappy, sexless, lifeless, and fat.  If you get through the decade or so of peri-menopause and menopause itself, without a serious disintegration of body and soul, you are one of the lucky ones.  Throw a few devastating losses into this physical and emotional whirlpool, and I guarantee a few words of encouragement and some self-deprecating humor can be a much needed distraction, a distraction that can't wait another 20 years.
To top it all off, smack dab in the middle of this hormonal roller-coaster, some women find themselves on new paths, either chosen or unchosen.  Maybe they are finding their voice for the first time after suffering a joyless marriage, or worse.  Some women may feel stuck in a career they don't want to be in and making a nervous attempt to get out and try something new.  Some women begin caring for their parents, maybe while they still have children of their own at home, and maybe even with grandchildren, too.  And, some women find themselves on a path they didn't want – they find themselves burying their parents instead of caring for them.  Chosen or unchosen, our paths can be very frightening.
Certainly, the unchosen paths in our 50's can be very, very scary, indeed.  As Billy Crystal's character in City Slickers puts it so acerbically…"Your fifties you have a minor surgery. You'll call it a procedure, but it's a surgery."  Even our humor gets a bit gruesome for a while!
The short time I spent in that dark hole after Mom died taught me something.  First, before all else, have a few laughs.  Then, get strong, stay healthy, and spend time with people you love.  Go ahead and cry when you feel like it, but above all else…  Live Like You Mean It!
Okay, I couldn't resist putting this little video in for you to enjoy.  Click on play, sit back, and smile, then play it again.  I guarantee a feel-good moment or two.

p.s. Before I go, I wanted to give a shout out to some wonderful people in my life, people who have supported this website, and more importantly, me.  Susanne of The Hillbilly Housewife, Arika of They Call Me Wahmmy, Scott Tousignant of Fat Loss Quickie, and Tracy of Love Impossible, have given me their time and have pushed me in so many ways… shall we mention the 350 squats I was forced to do?! Besides physically, they have been invaluable with their encouragement to focus on my writing and to do better. Lyle of LRGuitar has given me more inspiration than he might expect because his mission in life is clear in his writing – live freely, without the burdens of consuming for the sake of consuming.
I, of course, thank you to my daughter, Nicole of Show Mom The Money, for being patient with me as I learn this thing called The Internets. It wasn't that long ago that I didn't know what a Blog was. Ha! Nicole has walked me, patiently, through it all, keeping her sense of humor all the while, which wasn't very easy sometimes, yes, requiring the occasional bottle of wine.  I love her and appreciate her more and more every day as she deals with the ramblings of her ol' Mom. Thank you Honey!
Outside the internet world, I thank my hubby and all my family and my good friends for being so cool! I am so thankful for them and their support and the way they make me laugh, and cry. Like my Gramma always said, "It's a good life, if you don't weaken." What she forgot to do was finish the quote for us… "and it's a bad one if you do."  I get it now.  So, stay strong everybody! Love ya!
Subscribe to RemarkableWrinklies.com by Email
20 Responses

to
"Despair Through The Decades or Live Like You Mean It"
Leave a Reply
More Like This
50
,
50 years old
,
death and depression
,
death of parent
,
depression
,
fifty
,
fifty and menopause
,
fifty years old
,
losing parents
,
menopause
,
menopause and fitness
,
menopause and health
,
menopause depression
,
peri-menopause
+ Categorized as
Personal Observations
,
Wrinklies Wise Words