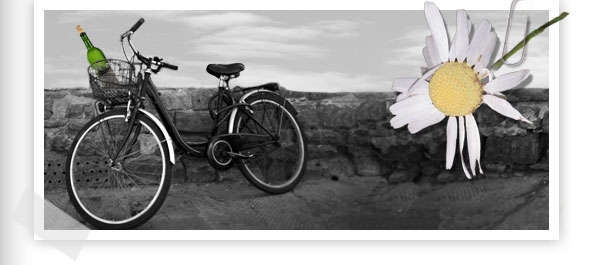 Unwrapping The Christmas Creche – We Wait
Posted on Wednesday, December 25th, 2013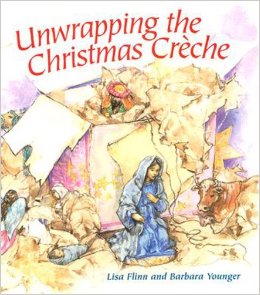 Earlier this year, my friend and blogosphere compatriot, Barbara Younger (FriendForTheRide.com), gifted me with a lovely book she co-authored with Lisa Flinn – Unwrapping The Christmas Creche.
I was thrilled to receive this pretty little book and immediately feasted with joy on the story and gorgeous illustrations.
I then carefully wrapped the book up and put it in with our Christmas creche, anticipating the unwrapping when December rolled around.
But then…
A funny thing happened on the way to Christmas.
Instead of unwrapping, we were wrapping.
The plan to unwrap and arrange our nativity this Christmas got waylaid.
I had every intention of writing a post this year as I unwrapped our Christmas creche, and use Barbara's book as the inspiration. Because, just like the authors, we also have built a tradition around that one simple act of unwrapping and arranging the nativity.
So, why no post about Unwrapping The Christmas Creche?
We are moving back to Wisconsin. At this very moment, our worldly goods are bubble wrapped and sealed up in piles and piles of boxes.
All those little things we cherish are out of sight. It is not something I enjoy. I surround myself with these treasures for a reason; they comfort me and bring me joy.
This Christmas, I am not Unwrapping The Christmas Creche. Instead, everyone waits – Mary, Joseph, Jesus, the Magi, the shepherd, the angel, the animals, and I.
We all wait.
Perhaps, for me, at this moment, the waiting is as poignant as the unwrapping.
The tradition of unwrapping the creche, telling the story, and arranging each piece with care is something we love and look forward to each year.
This year, I am reminded of another time we waited.
For unto you is born this day in the city of David a Savior, which is Christ the Lord.
And this shall be a sign unto you; ye shall find the babe wrapped in swaddling clothes, lying in a manger.
And suddenly there was with the angel a multitude of the heavenly host praising God, and saying:
Glory to God in the highest, and on earth peace, good will toward men.
Next Christmas, as we haul that big bin into the living room and open it up, we will certainly find even more joy as we finally get to see our beloved creche and share the story, not only of the birth, but of the waiting.
Merry Christmas!
p.s. Thank you, Barbara, for gifting me with your inspiring book. I look forward to sharing my thoughts with you during our much anticipated unwrapping next Christmas!
p.p.s. Please click on to take a look and order your own copy of Unwrapping The Christmas Creche written by Barbara Younger and Lisa Flinn. It is a beautifully written and illustrated book. Although it is written for children ages 4 to 8, this book is a delight for all ages.
p.p.p.s. Barbara Younger is also a featured writer (along with yours truly!) in a collection of stories called Tangerine Tango – Women Writers Share Slices Of Life. Please click on to take a look.
Subscribe to RemarkableWrinklies.com by Email
6 Responses

to
"Unwrapping The Christmas Creche – We Wait"
Leave a Reply