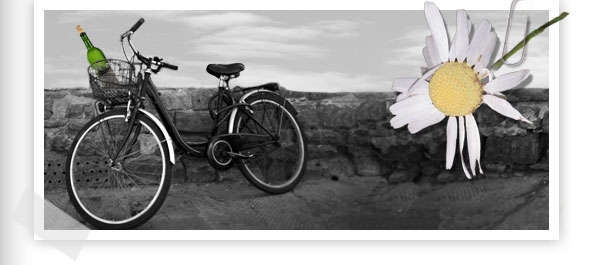 Royal Neighbors Of America – Life Insurance Based On The Notion That Women Have Value
Posted on Thursday, September 12th, 2013
I was born in an era when married women rarely worked outside the home.
Growing up, I heard that a woman's duties were inside the home (wife, mother, homemaker) and those duties were not considered "work." This puzzled me even at a young age. But, the discussion really didn't come alive until I was older, married, and a mother; after which I became even more puzzled.
It sure felt like work to me.
If homemaking and raising a family does not equal work, then how can a value be attributed to those duties?  The fact is, value was NOT attributed to women working inside the home during the 50s, 60s, or even into the 70s.
But, times changed and more and more women were entering the workforce. Why? There are as many reasons for this change as there are women in the workplace. Regardless of the reasons, women working outside the home forced the issue of equality and value.
Even with so many women working outside the home, there was still a wide-spread belief that women were working to earn a little pocket money. In other words, a woman's job was very often considered a luxury, frivolous, and mostly unnecessary.
It was still generally believed that a woman's place was in the home doing what women should be doing – keeping the home fires burning and making sure her husband got to work. Women were routinely denied jobs that were given to men because, after all, HE had a family to raise.
A woman at home was not getting paid at all, and a woman working outside the home was getting paid very little. That meant there were few opportunities to create a safety net for herself or her family. She knew that if something were to happen to her, there would be nothing in place to protect her family.
As we moved from the 70s into the 80s and 90s, it became evident (at least to anyone who had evolved) that the work women did both inside and outside of the home should have value.
A woman's work has value, whether there is a paycheck or not.  Consider this:

Most women today work outside the home to earn an income and provide for their family. They may have a spouse working as well, or they may be the single source of income.
Many women today still work inside the home, not earning a wage, but providing valuable service which would cost the family a lot of money if those services had to be purchased outside.
And, the truth is, MOST women today do BOTH – work at a wage earning job AND provide necessary services inside the home for the support and security of the family.
The sad fact is, many families don't consider the consequences (financial disaster) if the woman of the family wasn't there anymore. Consider these statistics: Women are the sole or primary breadwinners in 40% of US households, but women's life insurance coverage is only 69% of the average coverage on men. What would happen to YOUR family if you weren't there? I think it's worth some serious thought.
That's where life insurance comes in.

Meet Royal Neighbors of America – one of the largest women-led life insurance organizations, empowering women to achieve financial security since 1895. This is a company that truly offers "life insurance with a difference." Click on the link below to learn more about this very special insurance company, founded by women, and led by women:
Royal Neighbors Insurance – How Are We Different?
Even when women do have a life insurance policy, it is often limited to what many call a "burial policy." Is this enough insurance for a family who depends on a person AND quite likely their wage for their financial welfare?  I think not.  But, why not do some calculating yourself to find out. Click on the link below and find out how much insurance you really need:
Royal Neighbors Insurance Calculator
I must admit, I've lived years without adequate life insurance. My passing would cause distress to my family's financial well-being. I'm going to take my own advice and do a little calculating of my own.
What about you? Have you calculated the money your family would need if you were gone? We all have a responsibility to those we leave behind to remove the burden of financial instability should we die. It's not a pleasant discussion, but it's an important one.
Be sure to take a look at this life insurance company founded by and led by women. Royal Neighbors of America IS "life insurance with a difference."
p.s.  Royal Neighbors of America's philanthropic efforts are dedicated to changing women's lives through its national programs, including the Nation of Neighbors(SM) Program, and through the Royal Neighbors Foundation, a 501(c)(3) public charity. To learn more click the following link:
Royal Neighbors of America – Community Connections
Full disclosure: I discovered Royal Neighbors of America through an invitation from the Vibrant Influencer Network Campaign. I have reviewed their life insurance products and shared my honest opinion in this blog post. I have not been influenced by Royal Neighbors of America, Vibrant Nation, or any other reviewer. I am receiving a one time compensation in money for my participation in this review process. I am in no way affiliated with Royal Neighbors of America and do not earn a commission or wage or percent of sales.

http://www.vibrantnation.com/vibrant-influencer-network/
Subscribe to RemarkableWrinklies.com by Email
2 Responses

to
"Royal Neighbors Of America – Life Insurance Based On The Notion That Women Have Value"
Your article makes me think and not necessarily what I should be thinking for a 20th century woman. It appears not only by your article but many others that I have read that a stay at home mother and wife was a disability for a womens growth and value. That she is and was so much more than that and she was being held back by society unfair treatment and prevented her from flourishing. I dont know but that doesnt sit well with me for some odd reason. I sincerely believe that a womans purpose one of many, but a very important one is to provide to the family she choose to have a HOME and an empty home is not a home. To me its very valuable that a woman provides her presence on a constant manner in her home. That role of being there to keep your home well kept and stocked, the privilege to take your children to school, meet the teachers, volunteer, participate in the school activities, pick them up from school have time and desire to hear about their day with attentiveness and patience is such a luxury. I believe when a mother is home it deters children and especially teenagers to get involved in situations that can harm them because they know there is someone waiting for them , with time to dedicate to their where abouts in other words their life is their priority. Also, the fact a woman is in tune with her husbands needs, whether it be making sure his favorite dinner is on the table, the home is clean and you have scheduled your time to attend to his needs when he gets home and have the desire to fullfill his sexual hunger instead of looking for the woman that all she does all day is wait for him to come home and make him her center of attention Well for some reason I dont see that as activities that diminish a woman or take any power away from her. The home , children and a husband to me are such an important part of not only a womans life but society. Because if we had the time to care for those things I truly believe we would have less divorce, less lachkey kids with too much time in their hands unsupervised and less stressed out over worked women with so much on their plate their priorities get entangled and confused. Therefore to conclude, I believe that a woman should first and foremost make a choice one that we have earned with hard work and determination but make a choice and then do the best you can with your choice. A career in corporate america fulfilling your dream or the role of mother and wife and give that your 110% and not diminish this role and insist that both can and should be done because we are not supermoms, nor superwomen we are human beings that happen to be women and anything we do is important but we have to make a choice and not short change any of our choices. Oh Boy feminist are going to hate me.

Exactly, Marlen. Women who choose to stay home to provide homemaking and child-rearing for their family SHOULD be valued! That is exactly what this is all about.

Whether a woman works inside the home or outside the home, she has VALUE! And, if she were suddenly removed from the family, her absence would be deeply felt in so many ways, including financially.

That is why women who work inside the home need to remember their work has monetary value as well as the social value of raising well-adjusted children and providing a secure, happy home. Women who work outside the home for a paycheck also need to remember that their earnings are NOT frivolous, but an important part of their family's security, too.

I have heard many stories from the old days of families separated, children divided up, because the mother died and no one was left to provide care for them. Having a financial plan can help prevent these tragic stories.

Feminists are not going to hate you, Marlen. You talked about choice and about women not being 'supermoms' or 'superwomen,' but human beings. This is understood and supported by women of all beliefs. Women just want the opportunity to make the best choice for themselves and their family.

Thank you for taking the time and trouble to leave such a well thought out response to my post. The discussion is a good one, and one that needs to be shared often!
Leave a Reply