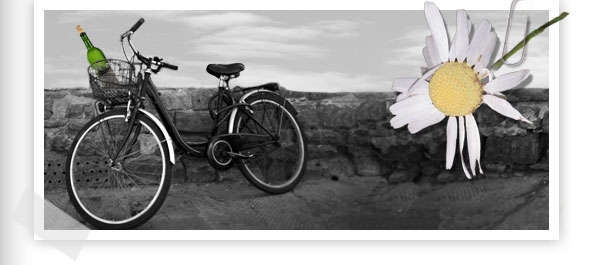 Let The Word Be Your Guide – New Year, New Word
Posted on Tuesday, March 5th, 2013
It's never too late to think about a New Year's Resolution, is it? Well, it's not that I haven't been thinking about it. My daughter, Nicole Dean, issued the challenge back in January to… well, I'll let her explain. Just click on below:
Throw Your Resolutions Out The Door
Yes, this year we both have been inspired once again by Christine Kane's Resolution Revolution – A Better Way To Start Your Year. Christine shows us why resolutions don't work, at least the way we've been doing them in the past.
So, what do we do instead of making New Year's Resolutions?
Making a list of 'start doing this' or 'stop doing this' just doesn't work.  Christine suggests that a single word, when we OWN it, can inspire us to create the life and lifestyle we want.
But this word must be an important word for you.
This word must CHOOSE you.
Last year was the first year I heard of this. Christine Kane's theory was brought to my attention by Laurie Gaudino of GardeningJunky.com.  Thank you again, Laurie!
Now, I hope you, too, will follow Christine, Laurie, Nicole, and I in this Resolution Revolution.
It's easy to do. Just let a word choose you. How? If one doesn't jump out of the sky and land in your head right now, give Christine's list a try. Click on and just read through the list right here – Resolution Revolution – and you'll know when a word pops off the page and CHOOSES you. You might keep reading, but you'll go back again and again to look for that one word. If it isn't obvious right away, let it go and try again tomorrow. A word WILL choose you eventually.
I shared my word with Nicole on her blog post – Throw Your Resolutions Out The Door. But, I'll share it with you here, too. My word is…
GRATITUDE
In the next few weeks I'll share a little bit more about how that word chose me AND how it's been a struggle to embrace that word at times… or I should say, it's been a struggle to let that word embrace me without pulling away. But, for now, go on and let a word choose you. See what happens. It may just surprise you.
p.s.  And please, if you're comfortable, share the word that chose you here in the comments section.  I have to say, when you actually tell somebody what your word is, you feel committed to it;  just like sharing any goal or resolution.  I can't wait to see what your word is for 2013!
Subscribe to RemarkableWrinklies.com by Email
2 Responses

to
"Let The Word Be Your Guide – New Year, New Word"
hmm, good challenge.
Confidence? Balance? Gratitude is hard to beat- I may "borrow" yours.

Borrow away, Lisa! I'll tell you, reading through the list on the Resolution Revolution blog really helps. It's surprising how THE word leaps off and plants itself in your brain. What's amazing is that when I was reading the list, I wasn't feeling very grateful (but that's another story.) Gratitude was the LAST word I was thinking about. Funny, eh? We'll see what the word brings to my life over this year. It's a struggle, but I have the word taped to my bathroom mirror, so it's a start.
😀
Leave a Reply