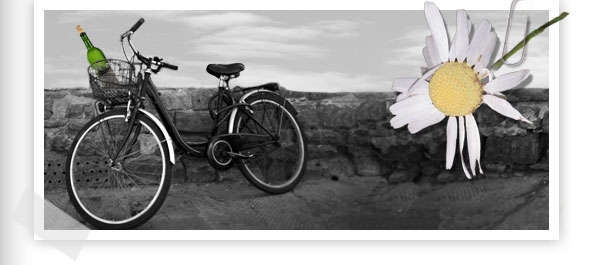 Hummingbird Heaven – The Season Begins
Posted on Sunday, September 1st, 2013
September 1 is Return of the Hummingbird day at our house.  It happens like clockwork, which makes it almost magical.
We live in a second floor condo with a smallish balcony, so when we put out our hummingbird feeder, it hangs only about 5 feet from us.  That gives us a splendid opportunity to enjoy their little antics up close and personal.  At times, when the feeding frenzy is in full swing, we actually get dive-bombed, even to the point of feeling puffs of wind created by their beating wings.  Needless to say, it's heavenly.
The hummingbirds come September 1 and leave September 30, almost to the day, year after year.  I have a pile of pictures from last year that I will share here, and I will come back again to share more pictures and thoughts I have while I sit and wait, and observe 'my' hummingbirds.
For now, here are some pictures.  Enjoy!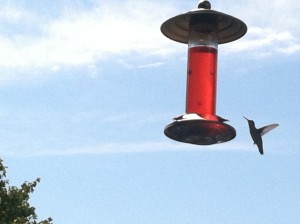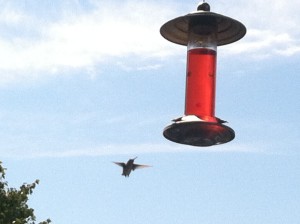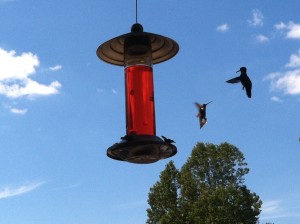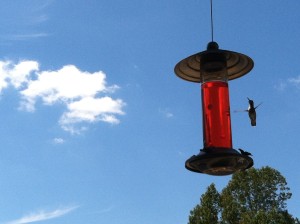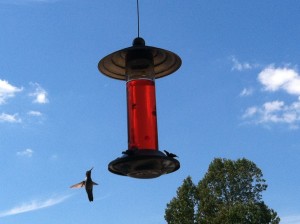 Last year, sitting patiently – really, really, patiently – waiting for the hummingbirds to come, taught me a lot.  I'm going to do it again.
More later…
Subscribe to RemarkableWrinklies.com by Email
9 Responses

to
"Hummingbird Heaven – The Season Begins"
Leave a Reply