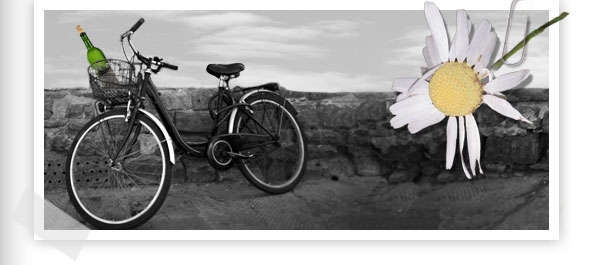 Happy Birthday To Me! A New Decade And A COOL Giveaway To Celebrate
Posted on Thursday, November 21st, 2013
Happy Birthday to Me!
If you know me, you know I am not shy about wishing myself a Happy Birthday.
So, here's my Happy Birthday wish to me…

Wonderful.
And now onto my giveaway.
But first…
Perhaps I should share a few thoughts on this milestone, seeing as it is a NEW DECADE and all that good stuff.
*gulp*
Last year, at the end of the OLD DECADE, I felt a bit nostalgic, sentimental, and even sad.  To see why, click on the link below:
Distractions From My Birthday Celebration
I guess the END of a decade hits me harder than moving into a new one.  Does anyone else feel that way?  I talk to so many people who dread turning any-age-zero but very rarely do I hear anyone say how they dread turning any-age-nine.  It is just the opposite for me.  Turning a ZERO age is pretty cool, in my book.  It feels like a beginning.  Right, wrong, or just plum crazy, it doesn't matter.
This year, I will be spending some time on the beach again.  And this year I say "Thank You" again to my Mom and Dad for instilling in me the pure joy of celebrating my birthday.
So, yes, as I plunge into a new decade, I say Happy Birthday to Me!
And NOW… onto my COOL giveaway!
The Little Fan That Blows
Okay, you've got to love the name of this fan, right?
But, even better than that, it actually does what it says it will do.  The BlowMeCool™ fan COOLS!
This summer I wrote a review on the handy-dandy little BlowMeCool™ fan and found out that I loved it.  And, yes, I've been using it AND I've been sharing it with my 'Sisters In The Pause' – you know, my 'hot flashing' friends.
For anyone who hasn't had the pleasure of having a hot flash yet, let me tell you, a hot flash is NOT getting hot; it's burning up and then melting into a puddle of sweat. So, what do you do besides cool off with the BlowMeCool™ fan?
You laugh.
So, here's your laugh. Enjoy! Then come back for the giveaway.
Now… on to the GIVEAWAY!  The folks at BlowMeCool™ have kindly gifted me with a BlowMeCool™ fan to giveaway to my readers.  All you have to do to enter is comment below and share your thoughts with me about birthdays, hot flashes, or just life in general as we age. Mention that you'd like to win the BlowMeCool™ fan and your name will go in the hat.  I'll announce the winner on December 1st, so be sure to comment before then.  Good luck!
Thank you for reading and sharing my birthday with me.  I surely appreciate YOU!
p.s. If you're not lucky enough to win my BlowMeCool™ fan, The good folks at BlowMeCool™ have offered you, my readers, a 10% discount when you purchase the BlowMeCool™ by clicking on this link and entering the code – RW2013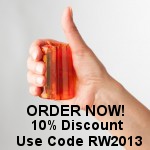 *And, here is where I give you my 'full disclosure' stuff. The folks at BlowMeCool™ gave me a fan at no cost in exchange for my honest review of this product back in August 2013. They have also given me a fan at no cost to giveaway. They also included me in their affiliate program, which means I receive a percentage when I refer a buyer. If this bothers you, simply go to their website and place your order directly through them. Thank you.*
Subscribe to RemarkableWrinklies.com by Email
10 Responses

to
"Happy Birthday To Me! A New Decade And A COOL Giveaway To Celebrate"
Leave a Reply