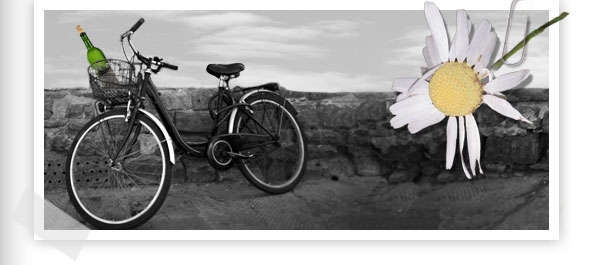 Comic Strip Mama – Climbing The Stairway To Awesomeness!
Posted on Wednesday, August 21st, 2013
"How much loss and pain should one person have to take in one lifetime?"
Is that a rhetorical question?
Not really.  Not if you are going through, or have gone through, the kind of loss and pain that the author and cartoonist known as Comic Strip Mama has endured.  This is the exact question Tanya Masse, aka Comic Strip Mama, asked herself at a time when it seemed her life was nothing but loss and pain.
Of course, there is no answer to that question.
In Tanya's relatively short life (relative to mine and most of my audience, that is), she has had more life-altering trauma than one would think a person could stand.  In just the first dozen pages of her new book, Stairway To Awesomeness!, you find yourself asking a similar question; "How much loss and pain can one person endure?"
Then you turn the page and witness the AWESOMENESS!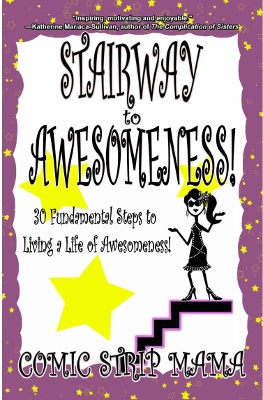 Comic Strip Mama cartoonist and writer, Tanya Masse, shares her tragedy-to-triumph life story with the world and proves that no matter what adversity you are faced with, as long as you have a shred of sanity left, you CAN rise above and BE AWESOME!
Being a happy, positive person, and living a life of awesomeness is a choice.
In the face of adversity, it isn't always easy to make this choice, but it is a necessary choice if you want to live life to the absolute fullest.
Written and illustrated with infinite wisdom and an original comic twist, Stairway to Awesomeness! is the ultimate 30-step self-improvement guide that will make you want to change your life forever, and encourage others to do the same.
This is NOT a comic book!  (Although there are comics in there that are Awesome!)
This is an honest to goodness real life self-help guide written by an honest to goodness real life regular person who suffered, endured, and then embraced AWESOMENESS!
In this delightful book, Comic Strip Mama walks you through the steps that have WORKED for her.  You will learn how to:
CHANGE your way of thinking about certain things you have been conditioned to believe.
STOP taking life SO SERIOUSLY.
Focus on the POSITIVE lessons.
Recognize the BLESSINGS.
Find the HUMOR in everything. Yes, even tragic things.
Tanya built this stairway in her life.  You can do it to.
Now, make the choice. 
Order your copy TODAY and start climbing the Stairway to Awesomeness! 
Click on the Amazon Kindle or Paperback links below to order:
Stairway To Awesomeness! by Comic Strip Mama (Kindle)
Stairway To Awesomeness! by Comic Strip Mama (Paperback)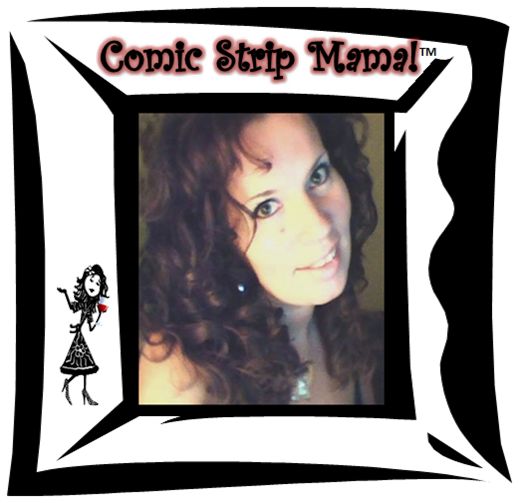 p.s.  Meet the author!
"Internet famous" for her humorous and inspirational self-syndicated webcomics about surviving the insanity of life and parenthood, Tanya Masse, AKA: "Comic Strip Mama" is a mama, a writer, a cartoonist and an entrepreneur who has faced a tremendous amount of adversity throughout the challenges of her life and has risen above it all!
Through her comics, award winning blog, social media platforms and literary works, she entertains and encourages others to:
Make the best of the busyness, craziness, chaos, frustrations and challenges of life and parenthood!
Live on the AWESOME side!
STOP taking life SO SERIOUSLY!
Embrace the INSANITY!
Focus on the POSITIVE lessons!
Recognize the BLESSINGS!
Find the HUMOR whenever possible, and CELEBRATE LIFE!
Be sure to click on to connect with Comic Strip Mama at:
http://www.ComicStripMama.com
http://www.facebook.com/ComicStripMama
http://www.twitter.com/ComicStripMama
p.p.s.  AND, be sure to stop by and see where Comic Strip Mama's been blog touring, besides here on RemarkableWrinklies.com.  (Thank you, Tanya!)  Just click on and scroll around to view all the other 'stops' –  ComicStripMama – Blog Tour Of Awesomeness!
Subscribe to RemarkableWrinklies.com by Email
4 Responses

to
"Comic Strip Mama – Climbing The Stairway To Awesomeness!"
Leave a Reply