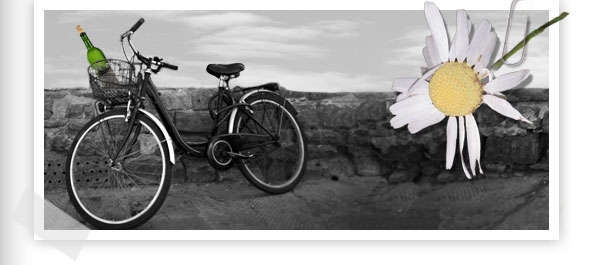 50 Years After The Assassination Of JFK – The Day Our Parents Grew Old
Posted on Friday, November 22nd, 2013
I knew exactly what I was going to write when I sat down to share my thoughts 50 years after the assassination of President Kennedy.
That is until I watched a CBS Sunday Morning report by commentator Bill Flanagan and suddenly saw the event, the crisis, through my parents' eyes.
I am a Baby Boomer, and with that I can say the words; "I remember where I was when President Kennedy was shot." As a matter of fact, we Boomers have embraced that particular statement and used it to discount anyone who was too young to understand our angst in a world gone haywire.
Our generation sealed those moments into a capsule, together, forever excluding anyone outside of that time.
That moment in time, frozen for me in black-and-white images, has formed my psyche, my beliefs. We Boomers have that bit of historical weight to throw around.
But then…
Something happened a few days ago that changed my outlook after all these years. I'm feeling sadder for a different generation.  After watching CBS Sunday Morning, I started thinking more of my parents and less of myself.
Everyone who remembers those moments, those days in 1963, will be able to recount the horror. I was 10 years old, had actually just turned 10 the day before, when the news came. I understood enough to know the enormity of the event. I remember feeling sad. I remember knowing somehow that everything changed.  I believed our President and his young family were safe.  And now that belief was shattered.
My parents had their world changed forever, too.  They were safe and secure in the knowledge that they had created a perfect post World War II world just as America asked. They now stood stunned… and old.  My parents, and all those young men and women who came home from the war to start a new life suddenly felt old. They lost their youth.
Remembering my Mom and Dad as the events unfolded – the shooting, then the announcement that President Kennedy was dead, then the swearing in of President Johnson standing next to Mrs. Kennedy in her blood stained suit, then the days of recounting the details, and finally, the funeral procession – I now understand their sinking hearts.
The excitement of the 'nation building' of the late 1940s and early 1950s, and the excitement of Camelot and the young family (just like our family, and so many others), came to a horrible, tragic, and scary end.
My Mom and Dad saw their youth disappear in one weekend.
Like so many parents, they looked at their home and their kids and thought about how the dream they had for the future was just…  gone.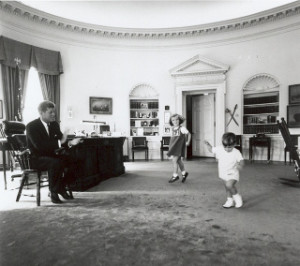 The Kennedy white house brought along with it a promise. My parents were excited for the changes to come. It didn't matter if you were a Democrat or Republican; all of America could feel the electricity of what was ahead.
Camelot was about MY parents believing that there was change coming – excitement – whether it was space exploration or new roads or the Peace Corps or jobs or kids or housing, there was something YOUNG and EXCITING about Jack and Jackie Kennedy. They were what the American family wanted.
Youth Exuberance Children Beauty Elegance Family Dedication Exploration Home Country
I was 10 years old when it happened. I grew up knowing dreams are fragile.
My parents were living in an era where youth and excitement were part of the fabric of their post war lives.
And that excitement was gone in a flash.
Looking back 50 years, for the first time in my life I see the assassination of John F. Kennedy through my parents' eyes.
Thank you for reading.
p.s.  Please share your thoughts in the comments section.  I look forward to learning about your experience.
Subscribe to RemarkableWrinklies.com by Email
12 Responses

to
"50 Years After The Assassination Of JFK – The Day Our Parents Grew Old"
Leave a Reply