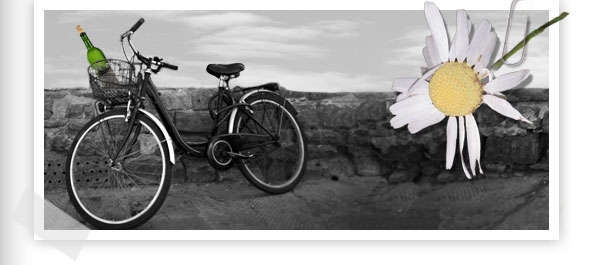 The Power Of Words – New Year's Resolutions Finally Get Real
Posted on Saturday, January 7th, 2012
It seems I have missed the New Year's Resolution deadline.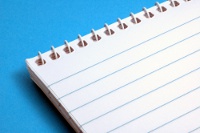 Well, it's been a week since the New Year was rung in with all the fireworks and well wishes.  It's also been a week since the ol' resolutions were supposed to be boldly emblazoned on a notepad somewhere in my house.
I didn't rush into my resolutions this year because I was waiting – waiting – waiting… for something to hit me over the head.
I know I want to get organized, lose weight, save money, etc. etc. etc…
**yawn**
But, I also know that I've listed those resolutions every year for most of my entire adult life.  So, what's new?  And why should this year's resolutions be any more magical than last year's and the last, and the last… you get the point.
Then a couple things happened:
1)  I heard a supposedly smart person actually say in the same sentence, as he was talking about resolutions, these two phrases;  "push the envelope" and "think outside the box."  Okay, I almost threw up a little in my mouth, again.  Really, truly, this 'forward thinker' (another yuck phrase) used those two phrases to express how we need to think about making changes in our life.  I responded by promptly putting aside my resolution list for this year and crawled into bed.  That's how inspired I felt.
2)  I read a blog post by my friend Laurie Gaurdino of GardeningJunky.com.  She wrote once about a different way to look at resolutions.  This simple yet brilliant approach moved me to actually, finally, and happily make my New Year's resolution. Thank you, Laurie!
And then…
3)  I told my daughter, Nicole, about this new way (to me, at least) of making New Year's resolutions.  And, Nicole felt so inspired that SHE used the same method for making HER New Year's resolutions.  Then she blogged about it, too, and suggested her readers give this method a try… and it worked!  Her readers were inspired to do the same thing.  Be sure to click on and read Nicole's post Pick A Word.  Any Word and see what you think.  Thank you, Nicole!
So, guess what?  I'm suggesting you, my dear readers, follow suit and discover your New Year's resolution IN A WORD.  That's right.  No more lists.  No more tasks.  No more things to do or not to do.  I suggest you start your New Year in the same way that Laurie, Nicole, and I have done.
Here's how:
Read this incredible post by Christine Kane entitled Resolution Revolution – A Better Way To Start Your Year.  In it you will find out why resolutions don't work the way we've been doing them.  Instead, she suggests that a single word, when you own it, really OWN it, can inspire you to create a better life.  But this word must be an important word for you.
What she challenges you to do is LET THE WORD CHOOSE YOU.  Don't struggle over thinking the words.  This is the old way of making your New Year's resolutions and you know how well that works out!  She even provides you with a great list of words (in case you don't have one already in mind.)
Here's my challenge to you.
Click on and read through Christine's list of words, quickly, without thinking about them.  If it happens the same way to you as it did to me, a word will jump off the page and CHOOSE YOU!  I kept reading the list, but couldn't get that one word out of my head.  I wrote it down and looked at it… and smiled.  My word has chosen me!
The whole idea of goal setting, thinking outside the box, pushing the envelope, to-do lists, do-it lists, affirmations… you name it;  anything that came close to the old way of making New Year's resolutions flew right out the window.  I have my WORD!  And it chose me.  My word is:
DELIGHT
How is that even close to a resolution?  I'm going to share that after I live with my word for a while.  I'll be back next week to explain and to give you any examples I find of how my word helped me live a better life – real examples, not just inspirational blah blah blah.  Let's see how this works, shall we?
But, first, I want to hear about YOUR WORD!  Please chime in by leaving a comment below.  Tell me what you think and share your word if you would.
p.s.  Don't forget to click on and read how a word can inspire REAL change in your life in Christine Kane's blog.  And, thank you again Laurie and Nicole for sharing your stories and inspiring me to do the same.
Subscribe to RemarkableWrinklies.com by Email
8 Responses

to
"The Power Of Words – New Year's Resolutions Finally Get Real"
Leave a Reply