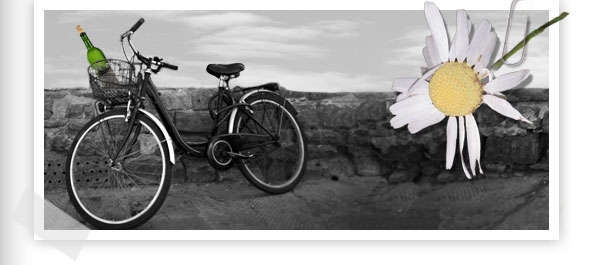 A Wisconsin Yankee Adrift In Dixie Waters – A 10 Year Voyage
Posted on Sunday, December 2nd, 2012
Ten years ago today, on December 2, 2002, at 4 o'clock in the afternoon, our ship landed in Pensacola, Florida.
Well, actually it was a Volvo, but judging by our surroundings, we had just come off a long, long, voyage.
These were uncharted waters, to be sure.
So how did we end up here and why?
We picked a spot on the map.
Okay, maybe not quite that easy. It had to be near water and warm. So, we did a little research, liked the area, sold our businesses, packed up, and drove off… with a tear or two in our eyes, but off we went anyway.
On a dark and snowy morning, with our 2 cats in the back seat and a trunk filled with just the necessities, we headed south… no jobs and no place to live. We wanted an adventure. I guess we got one.
My Hubby and I were both born and raised in the same little town in Wisconsin. He had lived in other areas, but I had always lived in the same little town. Before I turned 50, I wanted to live somewhere else… anywhere else.
The balmy weather of Florida and the warm waters of the Gulf of Mexico were calling my name.  The panhandle sounded appealing since we were looking for a little change in seasons and less traffic than further down the state.  We also wanted a 'real' town, not a strip mall to live in. That's how we decided on Pensacola.
So, today we're looking back and asking ourselves a couple questions.
Was it worth it?
When we're able to sit around with our daughters and sils and share stupid stories, it's worth it.
When we're able to see our grandson and granddaughter both in ordinary times and special events, it's worth it.
When we're able to sit out on our balcony almost every day of the year, it's worth it.
When we're able to go to the beach at the drop of a hat, it's worth it.
When I'm riding my bike in the spring, summer, fall, or winter, it's worth it.
When we're able to jump in the car and go, without scraping ice off the windshield, it's worth it.
When we're able to run to Joe Patti's fish market any time and get fresh seafood for the grill, it's worth it.
When we're able to run to Apple Market and be back home with anything we need in 5 minutes, it's worth it.
When I'm able to enjoy Facials by Charlotte at Skin Couture, my dear friend, it's worth it.
When we think about all the interesting people we've met here, and the friends we've made, it's worth it.
What have we learned?
We learned many new words and phrases; two of my favorites are "might could" and "fixin' to."
We learned to beware when someone says; "Bless her heart." It could get "ugly."
We learned the word "ugly" is perfectly suited to describe someone's behavior as well as appearance.
We learned that they call the panhandle "lower Alabama," and rightly so. This is the South, not Florida.
We learned what shrimp really tastes like.
I learned how to make gumbo, and have been perfecting it through the years, much to my family's pleasure.
I learned a good roux takes about 3 beers… if you know roux, you know that means time, not ingredient.
We learned we like "Miss" or "Mister" being tacked on to every name.
We learned we like "Ma'am" and "Sir" tacked on to every answer, as in "Yes, Ma'am" or "No, Sir."
We learned that Bull Frog sunscreen (the original stuff) is the only stuff that works at the beach.
There are many, many more good things about the move here. Just living here we have been able to explore this region. We've spent many happy times along the Gulf Coast, in New Orleans, Baton Rouge, down to Tampa, Tarpon Springs, up to Savannah, to Memphis, and all sorts of places north, south, east, and west. I was able to go to Epcot and on a cruise with my daughter and grandkids.
And, there are many, many more things that we have learned.  Probably one of the most important things I learned is the most elusive, the hardest to put my finger on…
I learned that I could change.
After 49 years of living in the same place, I could pack up and go. I could navigate a new town, new city, new everything. I could find a place to live and I could find a job without knowing a single thing about a city. I learned I could even get in my car and drive myself back to Wisconsin for a visit.  I didn't learn this when I was young, but I'm sure learning it now.
Yes, this experience has taught me a few things. I feel more confident when I try new things. Maybe I'm a bit more independent than I was. Some of that comes with age, but some comes from jumping in the car and driving off to points unknown.
Is there a downside to our adventure? Yes. We miss our family in Wisconsin. We spend a lot of time, and money, going back to visit. These 10 years away have been difficult at times. Very difficult at times.
But, even with the difficult times, I can't say we regret moving here, not at all.  There have been way too many good things that have happened to us here. Just getting to be with kids and grandkids has been an amazing blessing.
But…
Again, at times, it's been difficult.
In our hearts, we are not Home. Home is in Wisconsin.
And, for that reason, we will eventually go back… home.
It's been a great 10 years though and I know it was a good move.
p.s. Oh, yeah. We also learned that "y'all" is a handy word.  And some southerners don't at all like the phrase "yous guys" … but some do.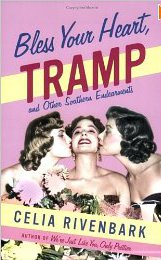 p.p.s.  In Bless Your Heart, Tramp,  "southern endearments," as expressions like "bless your heart" are called, will either have you laughing or crying – depending on which end of the 'endearment' you're on.  You'll get a good dose of Southern hospitality in this fun little book and may even learn something new.
You can order yourself a copy by clicking on right here – Bless Your Heart, Tramp
Just grab your glass of sweet tea, sit back, relax, and enjoy, Darlin'!
Subscribe to RemarkableWrinklies.com by Email
14 Responses

to
"A Wisconsin Yankee Adrift In Dixie Waters – A 10 Year Voyage"
Leave a Reply