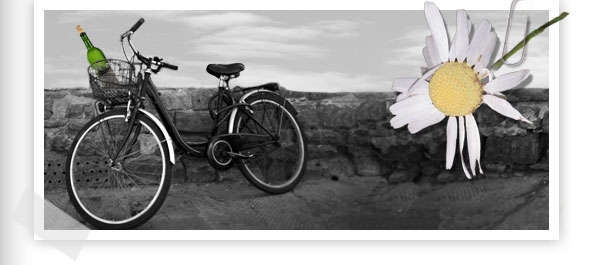 5 Things You Would Learn About Me If You Walked Through My House
Posted on Monday, August 6th, 2012
I got an email today from Trisha over at MomDot.com that got me chuckling, and a bit panicked because she was asking her bloggin' buddies to let readers take a walk through their house.  PLEASE don't walk through my house this morning!   My living room rug seems to be growing cat hair and I think I left my breakfast stuff on the counter.
Well, there you have it.  I guess you would learn something about me right off the bat if you walked through my house this morning;  I am a cat person and I am NOT a morning person.
With that said, don't walk through my house until after 2 or 3 in the afternoon unless you want to see me in my pajamas.  Okay, I've flossed and brushed, taken a shower, and combed my hair, but I'm still really not dressed.  But, I've got my robe on so come on in!
1) My Hubby and I can't come home from anywhere without a mug.  It's not easy to find a place to display them, but we did.  Kind of nuts, right?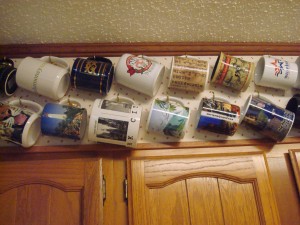 2)  After perfecting my gumbo recipe for years, I have achieved Gumbo Greatness, or at least have my family convinced.  My sister honored me with this towel.  What you wouldn't know from seeing this cute little towel is how I came to learn how to make gumbo.  When we moved to the Gulf Coast almost 10 years ago, I was watching a local chef on TV showing how to make the roux and then the gumbo.  I copied down everything he said and that is how I learned to make gumbo.  You see, there's not a lot of gumbo-making going on in my home state of Wisconsin.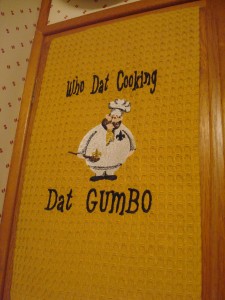 3)  I drink a lot of green tea and water every day.  This is the cup I carry around all day with my green tea in it.  It's plain, steeped, no sugar at all, green tea.  I drink two of these cups every day.  Now, this cup holds 750 ml of liquid.  In other words, I drink around 1 and 1/2 quarts of green tea every day.  I guess you would learn that I am hooked on green tea and should be pretty hydrated.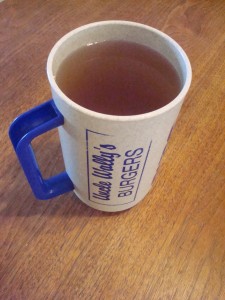 4) I love 'stuff made from other stuff' especially when it means something special.  This is an angel (which I love to collect anyway) made out of an old plate from my family growing up.  My sister took it to a shop and had angels made for all of us siblings after our Mom passed away.  I'm a real softy for that kind of stuff.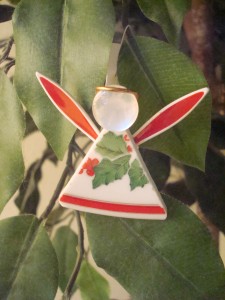 5)  Aside from the softy side of me, you would learn that my humor tends to lean to the ironic.  For whatever reason, irony just makes me laugh.  This picture of my Dad in his hunting gear was the perfect spot to prop up my granddaughter's delightful little Christmas decoration.  This may not tickle everyone's funny bone, but it definitely tells you something about me.  And I think the deer's crossed eyes just add to the fun.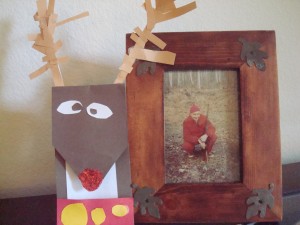 Well, I hope you enjoyed your trip through my house.  Stop by again… just make sure it's not too early.  Bye!
Subscribe to RemarkableWrinklies.com by Email
52 Responses

to
"5 Things You Would Learn About Me If You Walked Through My House"
Leave a Reply