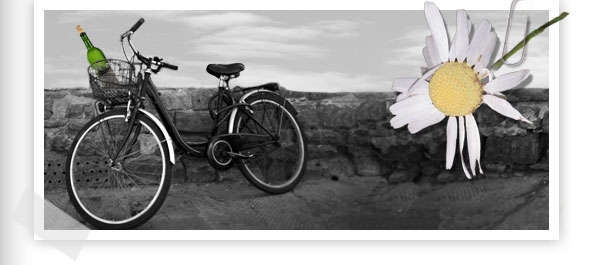 Why Commas Matter – A Hay Ride Gone Horribly Wrong
Posted on Sunday, October 17th, 2010
The festival brochure boasted events for one and all…
10 am to 5 pm – Corn Maze, Pony Rides, Children's Hay Ride and Wine Tasting.
The imagery speaks for itself.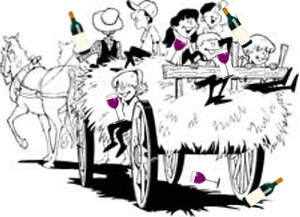 I can't say I'm even 50% accurate when it comes to the use of punctuation; I don't much care one way or another most times. But, there are times when a comma is crucial. The more we keep dropping punctuation, capitalization, and just plain common sense when we write, the more we are bound to slip into the sublimely idiotic sentence.
Anyone else ever run into a sentence gone terribly wrong? I'd love it if you would share it here with me.  (Feel free to rub a few of my own mistakes in my face if you wish.  I can take it!)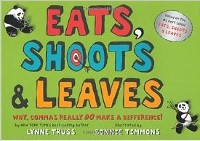 p.s.  If you get a kick out of punctuation mishaps, you may enjoy the delightful book Eats, Shoots & Leaves: Why, Commas Really Do Make a Difference!
This book written by Lynne Truss and illustrated by Bonnie Timmons is an entertaining and enlightening romp through punctuation and the reasons why it exists in the first place.
Just click on the title or the graphic to order your copy.
p.p.s.  Okay!  I got a great comma disaster sent to me via Twitter from @ValWrites of ValWrites4U.com who enjoys the occasional comma humor like me.  Check this one out… "I thank my parents, the Pope and Mother Theresa."   Don't worry if it takes a second…
Subscribe to RemarkableWrinklies.com by Email
7 Responses

to
"Why Commas Matter – A Hay Ride Gone Horribly Wrong"
Leave a Reply