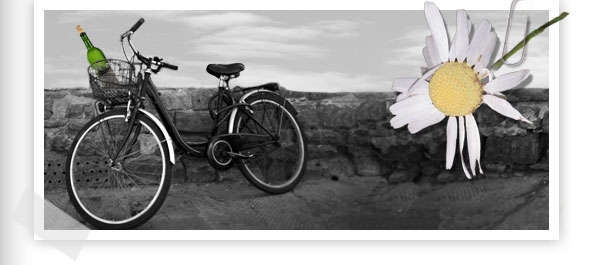 Scared Fit? New Study Scares Us Into Whittling Our Waistline
Posted on Friday, August 13th, 2010
Fitness over 50 means looking good and feeling good, right?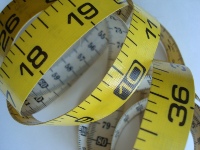 If you caught Dr. Sanjay Gupta today on CNN you already have heard the bad news.  Yes, there's a new study out, this one by the American Cancer Society.
Following more than 100,000 people from ages 50 to 75,  for nine years, the participants were asked to simply measure their waistlines and report the results.  The study analyzed people in three different BMI (body mass index) categories; normal, overweight, and obese.
Eric Jacobs, an epidemiologist with the American Cancer Society, and the lead author in the study, reported on Dr. Sanjay Gupta's blog the Chart that… well, let me quote Jacobs directly.  Ready?
"We found that those with biggest waistlines had twice the risk of dying than those with smaller waist size. Among normal weight women, the risk of dying increased 25 percent for each additional 4 inches of waist size."
Yikes.  Did he say "twice the risk of dying" in "normal weight women"?!
… and the hits just keep on comin'…
Dying from heart disease, cancer, diabetes, even respiratory illness.  All linked to how big your waist is and not to how much you weigh.
What do I keep saying about the scale?!  The scale is not your friend for a lot of reasons.  However, your tape measure is.  The results of this study took into account all three of the BMI groups and it was determined that waist size was linked to higher health risks whether you were of normal weight, overweight, or obese.
So, get out your tape measures.  I'll wait… go ahead…  no, seriously, go on…
Okay, you're back.  Now, to check your waistline, wrap your tape measure around your waist at your bellybutton. And, without sucking in your gut, take a look.  If you are a woman with a waistline of more than 35 inches, start planning your fitness program today.  If you're a man with a waistline of more than 40 inches, ditto.
Even if we think we're in pretty decent shape (for our age, wink wink) the study showed that even with a normal BMI, if our waist is larger than recommended, we have an increased risk of disease and illness.  This risk increases right along with an increasing waistline.
So, why is our rollie pollie middle such a serious health concern?  That belly fat we're seeing isn't so much the problem as what we're not seeing – the "visceral fat" that is underneath the abdominal muscles.  This hideous stuff can actually, in Dr. Gupta's words, "strangle your internal organs."  gulp…  The belly fat we can see is disgusting, but the belly fat we can't see may be killing us.
This deep abdominal fat causes all sorts of problems (as if killing us isn't enough?) like high cholesteral which produces high blood pressure, and high insulin levels.
Okay, enough. We know that belly fat, muffin top, beer belly, paunch, whatever we've been sporting for the last decade or more has got to go.  We've been wanting to get rid of it because we don't like the way it looks, right?  We look (and feel) frumpy, old, winded, and just plain fat and flabby.
What can be done?  According to Dr. Melina Jampolis, a CNNHealth.com contributor, regular exercise can help, "but just doing crunches won't get rid of it."  In addition to routine exercise, which includes aerobic exercise and weight bearing exercise, you must reduce refined carbohydrates, like breads and pastas.  Yes, sad, but true.
Same old same old… all the experts keep saying the same old thing.  We get tired of hearing it, but here we go again; eat fewer calories, burn more calories.  Walk, bike, run, swim… anything to burn calories.  Weight lift or do other resistance style exercises to build muscle.
Eat right and exercise regularly.  It's the same old tune.
… and the hits just keep on comin'
p.s.  Many of you know I've been on a fitness journey myself for quite some time.  You can read more about what I've learned about getting and staying  fit by clicking this link to follow my Fitness Challenge.
p.p.s.  If you want to be able to fit an exercise program into your tight schedule and/or your tight space, check out Scott's Fat Loss Quickie program to burn fat and build muscle.  Click on the link above or on the graphic below to learn more.  You'll even get FREE exercises to try right away! Please take a look… you have nothing to lose, except maybe that belly!

Subscribe to RemarkableWrinklies.com by Email
4 Responses

to
"Scared Fit? New Study Scares Us Into Whittling Our Waistline"
Leave a Reply